Welcome to Our Laboratory
Ensuring 24/7 access to pure, healthy, germ-free water!
Consuming and using clean water is a prerequisite for leading a healthy life. Florida Water Control is all about analyzing water samples using the latest technology to ensure you have access to healthy, contaminant-free water. Our water testing lab is where our experts identify the levels of contaminants and minerals in your water samples. We take pride in following strict EPA guidelines when providing you with accurate water analysis reports. Our water specialists capitalize on their experience and resources to set water remediation goals for you. We aim to improve the water standards at your home because we care about you and your family!
Madina Sokolov, PhD in Neuroscience
OUR OPENING HOURS:
Monday to Sunday: 9:00 am to 8:00 pm
CONTACT US NOW
Source: EWG
Our water testing services identify the accurate level of minerals and harmful substances in your water.
Since 2010, water testing has found pollutants in both tap and bottled water across America.
No. of microplastics in bottled water
Our Services
Did you know that the drinking water in Florida comes from aquifers that are located a few feet under the ground? It may sound interesting but the truth is that it just increases the chances of water contamination. At Florida Water Control, we offer the following services to ensure that your water has the right taste and quality.
Chlorine Testing
Lead Testing
Bacteria Testing
Pesticides Testing
pH Testing
Nitrite/Nitrate Testing
Chlorine Testing
We thoroughly analyze your water samples to determine the level of free chlorine. Excessive amounts of this mineral can be hazardous for your health.
Lead Testing
Lead is a natural metal that contaminates your drinking water and can cause serious health problems in children as well as adults. We conduct lead testing in our laboratory to make sure that your water is free of lead and is completely safe and healthy for drinking and cooking purposes
Bacteria Testing
Coli and fecal coliform bacteria can contaminate water by human and animal wastes. Some bacteria may not typically be harmful but some may cause short-term health problems. It's important to get your water tested for bacteria to ensure the optimal health of your family.
Pesticides Testing
Do you live in an area that's packed with farms and/or is sprayed frequently with pesticides? The water you drink and use may be contaminated with pesticides.
We can help you find out if it's true using our specialized tools, resources, and experience in water testing!.
pH Testing
We also conduct pH testing of all water samples to identify the pH level. This test tells how acidic or alkaline your water is.
Our experts use the latest technology and the most effective resources at our water testing laboratory to conduct pH testing!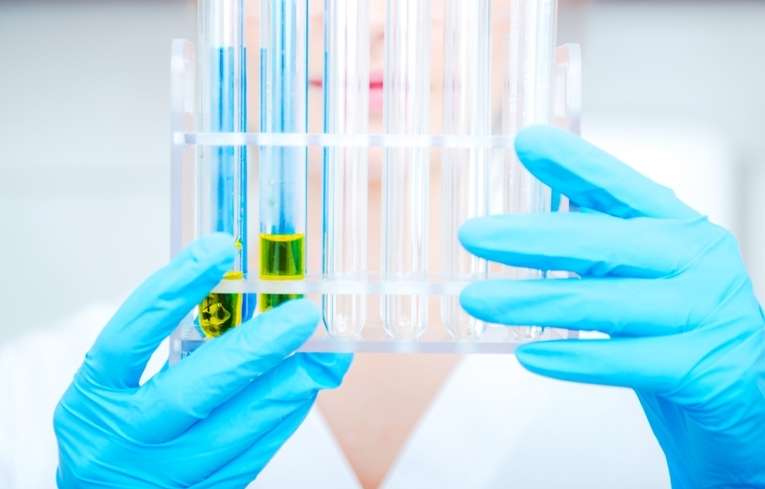 Nitrite/Nitrate Testing
Nitrate/nitrite is one of the most common contaminants found in groundwater. High levels of these substances in your drinking water pose the risk of serious health effects, including blue baby disease.
Let our water specialists find out if your water is contaminated with nitrates and nitrates because we care about you and your family.
Qualified Staff
Latest Equipment
Highest quality Results
State-of-the-art Facility
Unmatched Expertise
Nationwide
A One-Stop Lab for All Your Water Testing Needs
Use clean water for drinking, cooking, bathing, and more!
Professional Testing
We use the latest equipment and most efficient resources in a state-of-the-art lab facility
Independent Laboratory Verification
We are committed to meeting our clients' needs with no associations with any government structure.
Accurate Water Results
We evaluate the best solutions in the market and provide insightful reports after you choose your solution.
Reviews
I would be lost without Florida Water Control. We have no regrets! Florida Water Control is great. Florida Water Control was the best investment I ever made.

Lelah B.

Florida Water Control should be nominated for service of the year. Florida Water Control is worth much more than I paid. If you aren't sure, always go for Florida Water Control. We've used Florida Water Control for the last five years.

Shurwood

We're loving it. Just what I was looking for. I will refer everyone I know. I will refer everyone I know.

Neda N.